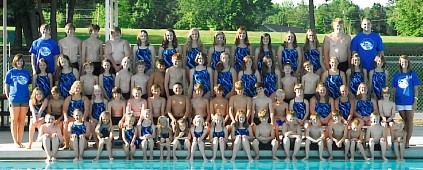 *** 2010 ARAB SWIM Team ***
ANNOUNCEMENT LINE: 256-931-5679

2011 ARPA Swim Board Officers
Aimee Blackburn - President
Wendy Morelan - Vice President
Tracey Griffin - Secretary
Tina Willis - Treasurer
Penny Isom/Missy Flack - Publicity
Anne-Marie Graves - District Representative

Jennifer King
Jennifer Schomburg
Lesa Bellin
Tina Monroe
Amanda Bright
Christy Kennamer
Renee Winslett

e-mail the board at arabswimteam@gmail.com

*** SUMMER SWIM COACH WANTED ***
The Arab Swim Team is looking for an experienced head coach and assistant coach for its 2011 summer swim team.
The ARPA Arab Swim Team typically includes approximately 80 swimmers 18 years of age and under ranging in abilities from "can swim pool length unassisted" to experienced year-round swimmers.
We are seeking mature, organized individuals with proficiency in stroke mechanics, the ability to motivate swimmers of all ages and skill levels, and strong communication skills with parents, swimmers, and fellow coaches.


Applicants may apply at the Arab Recreation Center through April 7, 2011.