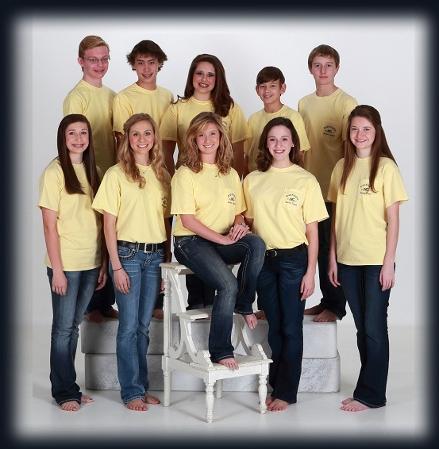 ___________________________
Cullman Invitational

Results - Click here
Lady Knights Team Placed 2nd overall
Knights Team Placed 4th overall
Cullman All-Stars
Thomas Hall & Ian Campbell
Paige Townsend & Abigail Isom
Thomas Hall
1st 200 IM & 1st 100 Free
Abigail Isom
1st 100 Breast & 2nd 200 IM
Paige Townsend
2nd 500 Free & 3rd 100 Back
Ian Campbell
2nd 100 Free & 9th 100 Breast
Laura Graves
4th 50 Free & 4th 100 Back
Darby Huguley 6th 50 Free & 11th 100 Free
Annaleigh Baggett 12th 50 Free & 8th 100 Breast
Hannah Thomas 15th 50 Free & 17th 100 Free
Eli Noojin 15th 50 Free & 6th 100 Back
Alex Williamson 22nd 50 Free & 13th 100 Free

Lady Knights 200 Medley Relay - 2nd
Lady Knights 200 Free Relay - 3rd
(Paige Townsend, Abigail Isom, Laura Graves, Darby Huguley)
Knights 200 Medley Relay - 5th
Knights 200 Free Relay - 5th
(Eli Noojin, Ian Campbell, Thomas Hall, Alex Williamson)
______________
North Alabama Championship

Results - Click Here
Lady Knights Team Placed 7th overall
Knights Team Placed 14th overallAbigail Isom
2nd 200 IM & 3rd 100 Breast
Paige Townsend
7th 500 Free & 12th 100 Back
Laura Graves
18th 50 Free & 13th 100 Back
Darby Huguley 20th 50 Free & 24th 100 Free
Annaleigh Baggett 47th 50 Free & 21st 100 Breast
Thomas Hall 13th 200 IM & 14th 100 Free
Ian Campbell 39th 50 Free & 31st 100 Breast
Eli Noojin 55th 50 Free & 35th 100 Back
Alex Williamson
64th 50 Free & 51st 100 Free
Lady Knights 200 Medley Relay - 5th
Lady Knights 200 Free Relay - 7th
(Paige Townsend, Abigail Isom, Laura Graves, Darby Huguley)
Knights 200 Medley Relay - 13th
Knights 200 Free Relay - 14th
(Eli Noojin, Ian Campbell, Thomas Hall, Alex Williamson)
______________
Last Chance Meet

Results - Click Here

Thomas Hall
4th 50 Free 1st 100 Free
Paige Townsend
2nd 100 Back
Darby Huguley
7th 50 Free
2013 AHSAA State Finalist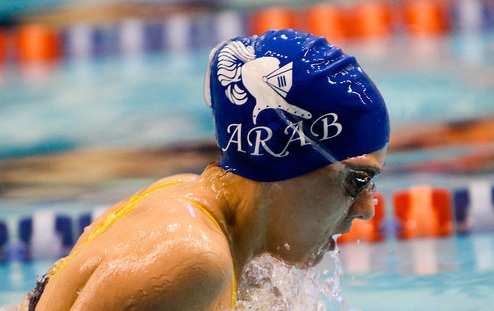 Abigail Isom
7th 100 Breaststroke
9th 200 Individual Medley
Abigail scored 21 points for Arab High in State Finals,
making the Lady Knight's High school place 22nd
in the state amoung 36 other women's high school teams.
2013 AHSAA State Qualifier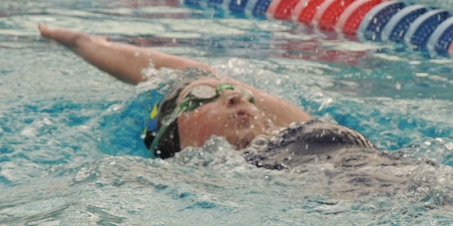 Paige Townsend
36th 500 Free
2013 AHSAA State Lady Knights Relay Results
19th 200 Medley
19th 200 Freestyle
27th 400 Freestyle
2013 AHSAA State Knights Relay Results
33rd 200 Medley
36th 200 Freestyle
25th 400 Freestyle
__________________________________________________

2013 AHSAA Qualifying Times

Event Girls Boys
50 Freestyle 27.49 24.79
100 Freestyle 59.39 54.69
200 Freestyle 2:11.99 2:04.49
500 Freestyle 5:58.89 5:43.69
100 Backstroke 1:07.79 1:04.29
100 Breaststroke 1:18.19 1:11.99
100 Butterfly 1:07.99 1:02.69
200 Individual Medley 2:31.19 2:20.39
Standards for Conduct & Eligibility for Athletes
Sponsor: Anne-Marie Graves agraves@arabcityschools.org

Current Physical Required: Physical Evaluation Form
Qualifications: Swimmers must be able to swim each of the four competitive strokes (free, back, breast, & fly) & swim one of the competive strokes continuously for 200 yards. To swim at the high school state swim meet, swimmers must qualify by swimming the state qualifying time cuts.

Suits & Caps: Suits must follow NFSHSA & AHSAA guidelines. Swimmer will be awarded their first team Knights cap at the first swim meet swam during high school season. Additional caps $15 each.

Meets & other info: AHS Swim team will be participating in USA swim meets in order to make state qualifying times. USA meets are usually 2-day meets and you may swim up to 5 events each day. USA meets are out-of-town and some will require over-night-stays.
Lettering: In order to letter for swimming at Arab High School, a swimmer must participate at the high school state meet in either an individual event or on a relay. After your initial letter, hashes will be awarded for each year you letter.