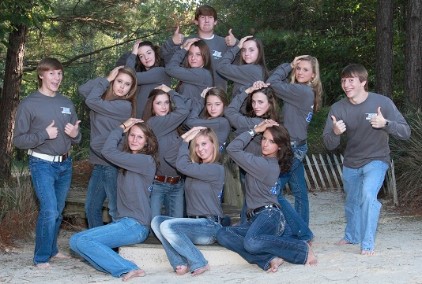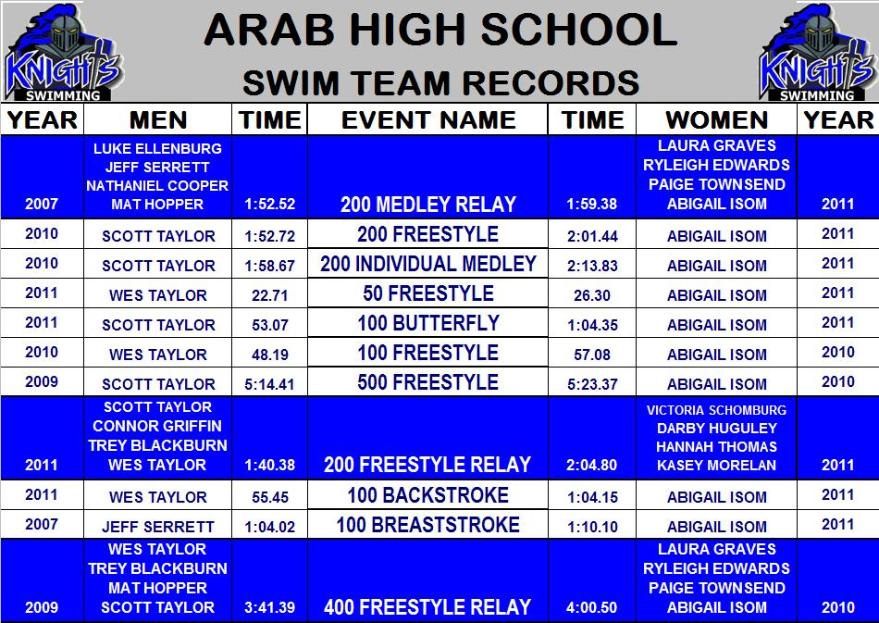 SSA Fall Splash

Click here for Complete Results

Five AHS swimmers competed in the SSA Fall Splash this weekend capturing high school qualifying times and setting 2 new team records for the girls!

Wesley Taylor was a 1st place champ in all three of the events he swam - 50 Free, 100 Back & 100 Free.
Scott Taylor took 1st place in the 200 IM and 2nd place in 50 Free & 100 Back.
Abigail Isom captured 1st in 100 Breast & 2nd in 100 Free, 200 IM, 50 Free, & 100 Back. Abigail set two new team records for the girls in the 50 Free & 100 Back.
Paige Townsend was 1st place champ in the 100 Butterfly, 3rd place in 200 Free & took 5th place in 100 Back. Paige met the AHSAA qualifying times in all 3 of her events, adding her name to the list of AHS individual swimmers at state competition.
Kasey Morelan competed well and set 3 new personal bests. Kasey was 6th in 100 Butterfly, 7th in 100 Back, 10th in 100 Free & 16th in 50 free.